MacArthur Foundation Travel Grant
August 23rd, 2022
The John D. and Catherine T. MacArthur Foundation kindly granted me a travel grant which allowed to attend MacDowell residency program.
---
Finalist for Artadia 2022 San Francisco
June 30th, 2022
Well, sadly I could not get the prize itself, but I really appreciate that they had selected me as a finalist, that itself was an honor, and gave me an opportunity to meet Joseph Becker, Associate Curator of Architecture and Design, SFMOMA, and Jasmine Wahi, Founder and Co-Director of Project for Empty Space, at my studio visit.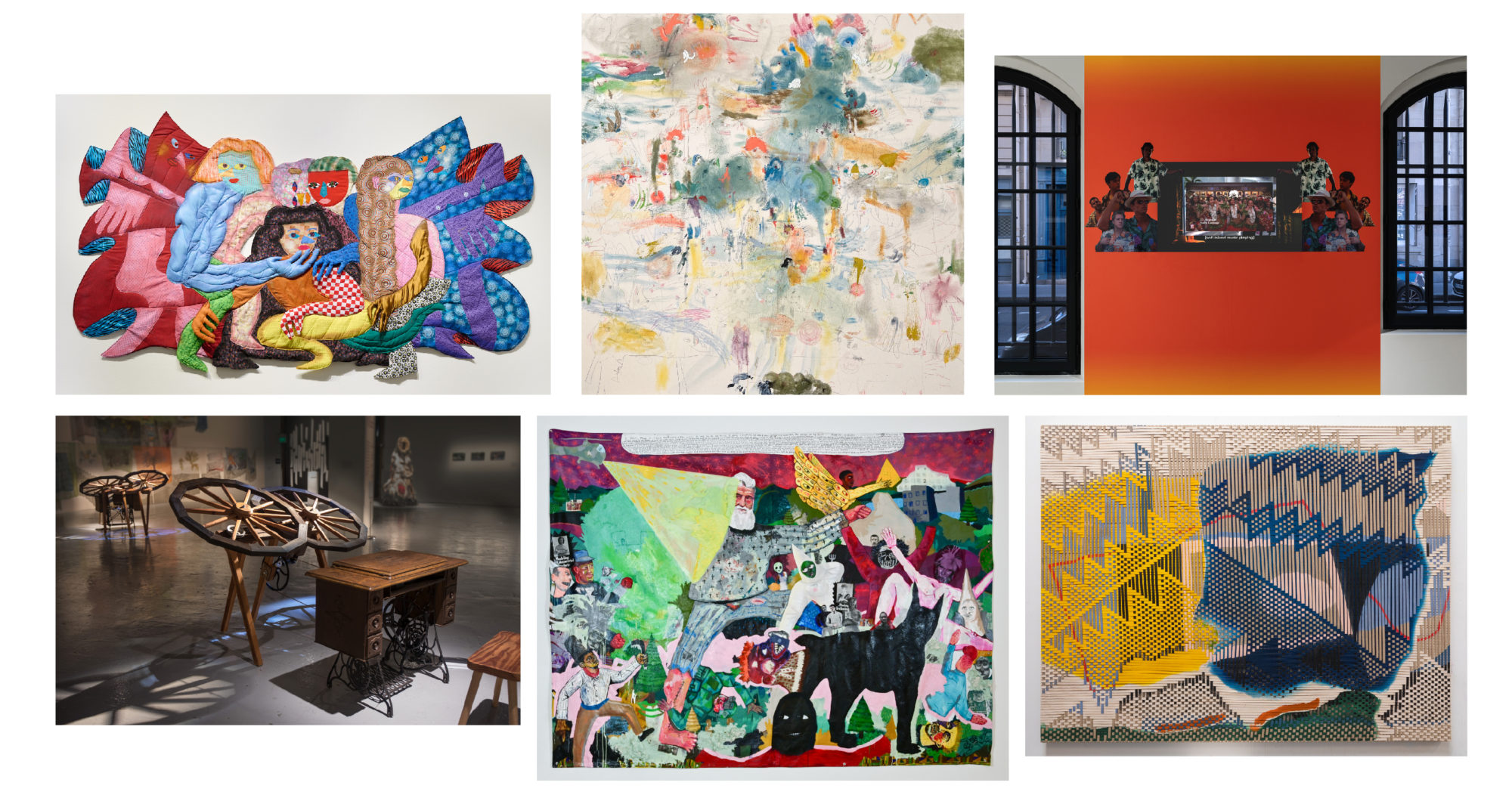 ---
Residency at MacDowell
June 30th, 2022
I felt honored to be able to have my residency at MacDowell. It was a beautiful experience with quiet times, excitingly creative artists, filmmakers and writers and ever changing natural landscapes and creatures.
---
A Piece for Kala Auction 2022
May 2nd, 2022
Why Do We Sing?, 2022
Wood (walnut), sound, audio components
28″x6″x6″
Courtesy of the artist
These songs were sung by refugees from Bhutan, Iran and Tibet, Jyoti Gurung, Sholeh Asgary, Robin Gurung, Sherab Dolma and Shaghayegh Cyrous for Hattori's project "Exinclusivity -Space of Inclusion" originally exhibited at Kala Art Institute and partially funded by California Arts Council and the Zellerbach Family Foundation.
---
SFMoMA Soapbox Derby 2022
May 2nd, 2022
I participated in SFMoMA's Soapbox Derby with some of CCA students and alumni, Emma Kazamaki, Teirra Miller, Derek Zhang, Alex Uranga and Josh Coolidge. We received "The Best of the Worst" award and the trophy was made by Barbara Stauffacher Solomon!
---
The Phyllis C. Wattis
November 23rd, 2021
I feel honored to be one of the recipients of grants from the Phyllis C. Wattis Foundation in 2021. This is for my project with ARTogether "Pedaling Point" also working with great artists such as Sahba Aminikia and Patricia Rojas-Zambrano.
---
Creative Work Fund for 2022
October 1st, 2021
I am so excited to know that I have been selected as a recipient of a Creative Work Fund grant. They will fund my upcoming project "Pedaling Point" in collaboration with ARTogether.
Installation artist Taro Hattori, in collaboration with ARTogether, is instigating conversations between refugees and non-refugees, helping them to bridge gaps of understanding and alleviate isolation through dialogue, singing, and shared narratives. The resulting public art exhibition, Pedaling Point, will feature six confessional-like, enclosed structures, each attached to a bicycle to highlight the restricted mobility of refugees. Audience members will experience the stories and songs within the enclosures.
---
Received an "Impact Projects" Grant from CAC
September 4th, 2021
We received an "Impact Projects" grant form California Arts Council for a film-making project "I Hear A Butterfly" working with Robin Gurung at Asian Refugee United in Oakland. We will have workshops of film-making with the youths in refugee communities mainly in Oakland and organize a refugee film festival.
---
Apollo Magazine
August 18th, 2021
Jennifer Hattam wrote a beautiful article about "Sounds Like Home: Longing and Comfort through Lullabies" at SOMArts curated by Bengü and Duygu Gün.
---
Treadling A Journey
July 7th, 2021
I am showing this work "Treading A Journey" curated by Duygu and Bengu Gün, showing at SOMArts in SF.
---
Kala Auction 2021
February 22nd, 2021
I am donating this study piece with bars of burnt redwood which back side is painted with fluorescent red/pink.
---
I wrote the lyrics of this album
December 5th, 2020
This album was produced being inspired by Milan Kundera's "The Unbearable Lightness of Being." All written in Japanese. Sorry if Japanese is not your language. The album will be issued on December 23, 2020.
---
Kala Auction 2020
February 23rd, 2020
I am donating this drawing work. I normally don't publish a drawing as my official artwork but I have been thinking about exploring and expanding this area.
---
A LITTLE EXHIBITION AT CABRILLO GALLERY
February 23rd, 2020
---
Center for New Music San Francisco
December 24th, 2019
Center for New Music San Francisco
55 Taylor Street, San Francisco, CA 94102
(415) 275-C4NM (2466)
Thu, Nov 7, 2019 — Sun, Jan 5, 2020
"Dragging the Right Chord" is a functioning harpsichord made of corrugated cardboard and installed on a bicycle trailer. I have been thinking about how singing allows us survive through a difficult time. When our egocentric desire hypertrophies and suppressed our sense of beauty into a piece of dust, wisdom from the past once forgotten starts emerging close to our everyday life and gradually balances our life before its fall. I want to pedal with this chimera of old wisdom and contemporary consumerist material and visit you to find a piece of hope which lets us survive through this difficult time.
The Window Gallery at the Center for New Music is supported by the San Francisco Arts Commission in 2016-17.


The Window Gallery at the Center for New Music was supported by New Music USA in 2014.

---
Exinclusivity -Space of Inclusion Opened
October 13th, 2019
Around challenging lives of refugees, "Exinclusivity -Space of Inclusion" is a project designed to be a multi-media installation piece which consists of interviews, singing and other contributions from participants who are refugees or asylees. The core idea of this project is around how cultural expressions such as singing and writing can possibly support the process of psychological and physical survival over their experience of migration.
The exhibition will be held at Kala Art Institute, Berkeley in October 2019.
October 10, 2019 — November 16, 2019
Reception: Thursday, October 17, 6-8pm
(Exhibition opens on October 10)
Installation: Taro Hattori
Project Participants:
Sholeh Asgary (an asylee from Iran)
Shaghayegh Cyrous (an asylee from Iran)
Robin Gurung (a refugee from Bhutan / Nepal)
Jyoti Gurung (a refugee from Bhutan / Nepal)
and more
Music: Byron Au Young
Curator: Mayumi Hamanaka, Gallery Director at Kala

---
My piece for an auction at San Jose ICA this year
September 18th, 2019
39th Annual Connect & Collect
Art Auction and Exhibition
September 28 – October 26, 2019
560 South First Street
San Jose, CA 95113 > MAP
I am donating my piece to San Jose ICA again this year. The title is "Basso Continuo" (wood, paper, light; 9 1/2″x13″x8″). It was interesting to see the structure placed "up-side-down" and almost looked like our evil desire in our subconsciousness : )
---
New Participatory Sound Installation
August 23rd, 2019
I presented a new participatory sound installation called "If You Dive In, It's There" at Agapolis, Portola Valley in conjunction with the residency reception of Agapolis + Building 180 Artist Residency program.
Voice in water:
Kanyon Sayers-Roods from indian Canyon, Hollister, CA (https://indiancanyonlife.org/) "Grandmother Song" (Project page on Kanyon's website is at https://kanyonkonsulting.com/if-you-dive-in-its-there/)
Voice outside water:
Residents of Agapolis, Portola Valley, CA
Photo credit: X Razma (https://www.raz.ma/)
Special Thanks To:
Kristen Smidstra and the Walnut Creek Aquanuts
Community of Agapolis + Building 180
https://www.agapolis.org/ http://building180.com/
---
A Little Work for Kala Auction
March 20th, 2019
Stuck Stick Study II (2019)


In the last summer 2018, a master carpenter Aikawa in Wakayama taught me the beauty of the surface of wood when its cut or carved with a blade tool, without sanding it. Here I just wanted to explore that aspect in conversation with the material. Sticks are from Douglas Fir and the base is Walnut.

Where is Stuck Stick Study I? I am still working on it : )
---
A New Little Work for ICA Auction
September 16th, 2018
I named this "sleep."
---